---
Offering New Treatment With Organic Oils Hair Treatment

This natural mixture of oils and plants promotes hair growth and heals all scalp problems such as empty areas due to hair loss. This treatment is ideal for dry, broken and brittle hair.
It's a pure organic fusion of oils that will nourish and treat your hair from first application.
Contact us for more information!
---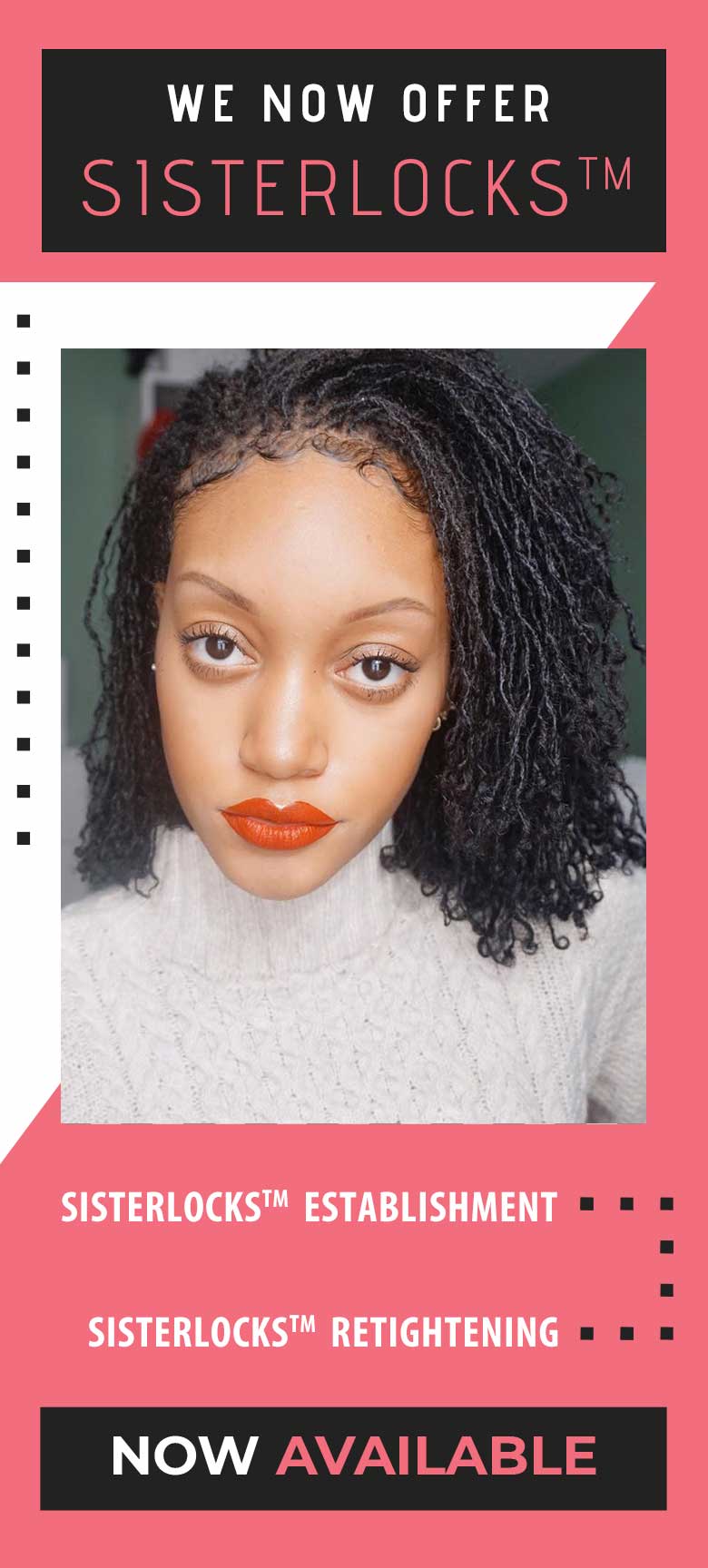 ---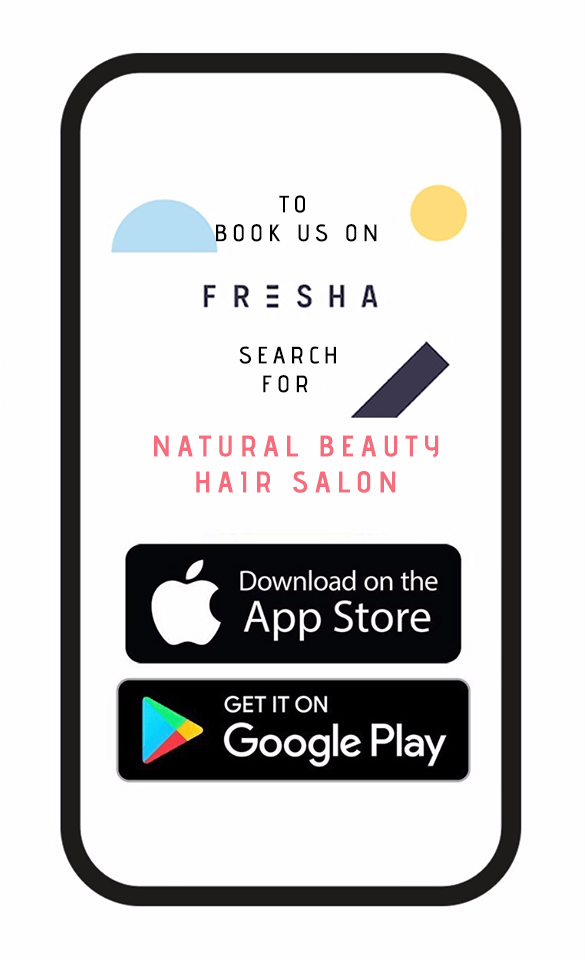 ---
---
| | |
| --- | --- |
| Natural Hair | Cost |
| Wash & Blow Dry | £20.00 |
| Wash & Round Brush Dry | £35.00 |
| Trim | £15.00 |
| Cornrows | £35.00 |
| Gents Cornrow | £30.00 |
| Cornrows & Twist | from £40.00 |
| Treatments | from £25.00 |
| Treatments & Basic Finish | £35.00 |
| Wash & Straighten | from £40.00 |
| Wash & Set | £30.00 |
| Treatment & Set | from £45.00 |
| Treatment & Straighten | £60.00 |
| Twist | from £35.00 |
---
| | |
| --- | --- |
| Locks | Cost |
| Wash & Re-twist | from £45.00 |
| Wash & Interlock | from £55.00 |
| Interlock Small Locks | from £75.00 |
| Basic Style | from £10.00 |
| Start Locks | from £70.00 |
| Wash Locks & Dry | from £20.00 |
| Treatments | £25.00 |
| Special Occasion Style | from £20.00 |
---
| | |
| --- | --- |
| Protein/Keratin Treatment | Cost |
| AVLON | from £120.00 |
---
| | |
| --- | --- |
| All Weaves Cut & Styles | Cost |
| Particle (Natural Closure) | £70.00 |
| Full Head | £80.00 |
| Wash, Dry & Straighten | £35.00 |
| Straighten or Curl | from £15.00 |
| Weave Removal | £15.00 |
| Colour Weave Bundle per 100g | £20.00 |
---
| | |
| --- | --- |
| Hair Extensions | Cost |
| Box Braids | from £90.00 |
| Senegalese Twist | from £100.00 - £120.00 |
| Chunky Ghana | from £45.00 - £55.00 |
| Ghana Braids | from £55.00 - £60.00 |
| Ghana Braids Pony | £55.00 / £60.00 |
| Kinky Twist | £95.00 |
| Crochet | from £100.00 |
| Cornrow & Plait or Twist | from £85.00 |
| Tracks (Hair not Provided) | £15.00 |
| Braids Removal | £20.00 |
| Single Plait | from £95.00 - £130.00 |
---
---
| | |
| --- | --- |
| Children Under 10 - Natural Hair | Cost |
| Detangle | £15.00 |
| Wash | £10.00 |
| Trim | £7.00 |
| Cornrows | from £25.00 |
| Cornrows & Twist Style | £30.00 |
| Singles | from £35.00 |
---
| | |
| --- | --- |
| Teenagers 11-15 Natural Hair | Cost |
| Wash & Blow Dry | £15.00 |
| Trim | £12.00 |
| Cornrows | £35.00 |
| Cornrows & Twist Style | from £35.00 |
| Twist or Plaits | £35.00 |
---
| | |
| --- | --- |
| Children Under 10 - Extensions | Cost |
| Cornrow Extensions | £35.00 |
| Singles Plaits | £50.00 |
| Cornrows & Single Plaits | £48.00 |
| Treatments | £15.00 |
---
| | |
| --- | --- |
| Teenagers 11-15 - Extensions | Cost |
| Cornrow Extensions | £60.00 |
| Cornrows & Single | £60.00 |
| Fish Bone | £57.00 |
| Singles Plaits | from £70.00 |
| Treatments | £25.00 |
---
---
| | |
| --- | --- |
| Bridal Rehearsal | Cost |
| Consultation | free 15 -20 mins |
| Please bring images, hair pieces, accessories - chains, earrings. | |
| Bridal Hair | from £95.00 (3HR) |
| Bridal Make-up | from £70.00 (2HR) |
| Bridal Hair & Make-up | from £150.00 |
---
| | |
| --- | --- |
| Make Over | Cost |
| Day Make-up | from £25.00 |
| Special Occasion (strip lashes) | £40.00 |
| Special Occasion (individual lashes) | £45.00 |